Our Trip to Roatan, 2015. David near a giant sponge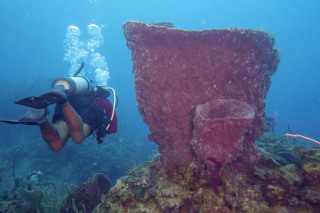 Nine good friends spent a week in Roatan from Sep 26 to Oct 3, 2015. We stayed at the Reef House Resort. The diving conditions were excellent - 88F water temps, and mostly very clear.

These images were taken with multiple cameras by multiple people and are more-or-less in chronological order.
Diving Videos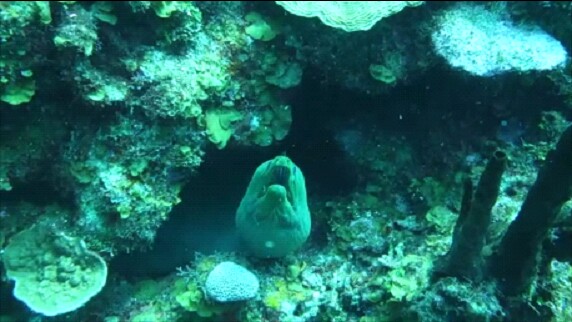 Going through Calvin's Crack. (389mb)


A green moray eel watching me. (20mb


The group sees a green moray eel. (193mb)


Feeding a lionfish to a spotted eel. (39mb)


Some free divers at about 80 feet. (54mb)


Jawfish peeking out of his hole. (33mb)


Christmas Tree Worms. (29mb)


The group doing silly stuff underwater. (180mb)


Beautiful seascape in Roatan. (49mb)


A school of fish swimming. (43mb)


You can barely see a tiny crab. (31mb)